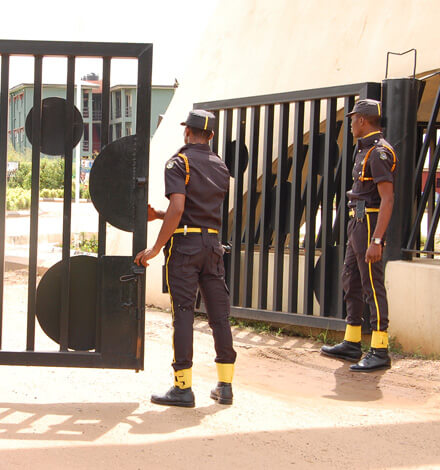 ---
We utilize industry leading security solutions in intrusion detection and burglar alarms, commercial access control systems, video surveillance and analytics, fire and life safety systems for industrial loss prevention solutions, along with technology integration to provide streamlined management of your security operations. We deliver improved site security through situational awareness and early detection.
Our industrial security services include:

Premise/Estate Surveillance and Patrol
Protocol Services
Manned Guarding Services
Fire Regulation Enforcement
PREMISE/ESTATE SURVEILLANCE AND PATROL
Here at Sheriff Deputies, our premise/estate surveillance and patrol services are deployed through;

Non-mobile patrol (surveillance): in addition to our personnel and process, we deploy latest security surveillance technologies to effectively provide surveillance and continuous observation for an entire complex or estate.
Our security process consists of different measures and it is based on three pillars which includes;
Securing the perimeter of the estate
Controlling the access and exit to and from the secured area
Instituting, implementing and maintaining effective processes.
Mobile Patrol: we deploy both foot and vehicle patrols to cover every nook and cranny of your premises/estates that are inaccessible through non-mobile surveillance.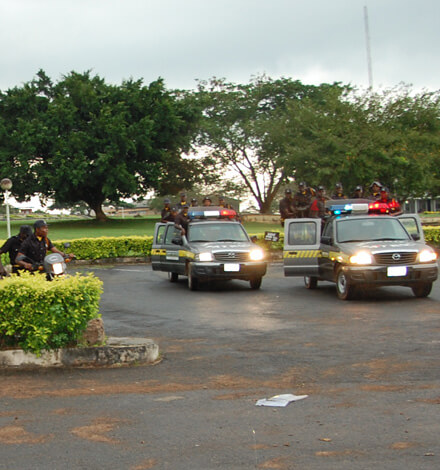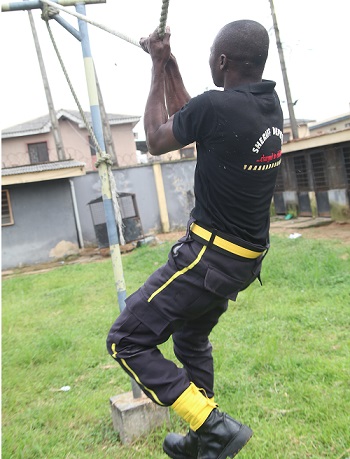 PROTOCOL SERVICES
Our protocol personnel possesses good communication skills, observes behavioural etiquette and vigilance to ensure that the guest in their custody is protected against any form of harm or violence.
MANNED GUARDING SERVICES
To ensure the safety of the valued personnel/property under our custody, our security guards ensure;
The premises and property they are guarding are protected against a variety of natural and man-made threats.
They prevent, detect and react appropriately to any form of criminal and quasi-criminal actions against the property of the client.
They provide access control to the premises.
FIRE REGULATION ENFORCEMENT
Sheriff Deputies protects your premises, lives and properties against fire outbreaks by making sure our clients comply with basic fire safety policies and regulations.