Protocol and Escort Services
In organisations, security and protection of lives is not mainly the duties of the security guards and uniformed security; it goes more than that. We have developed a system for organisations where some of their protocol duties are handled by trained security personnel in order to eliminate any form of potential security gap and prevent any security breach by intruders.

Our Protocol and Escort Services include:
Front Desk Functions
Telephone and Administrative Assistance Duties
Airport and Travel Escort Services
Special Escort Services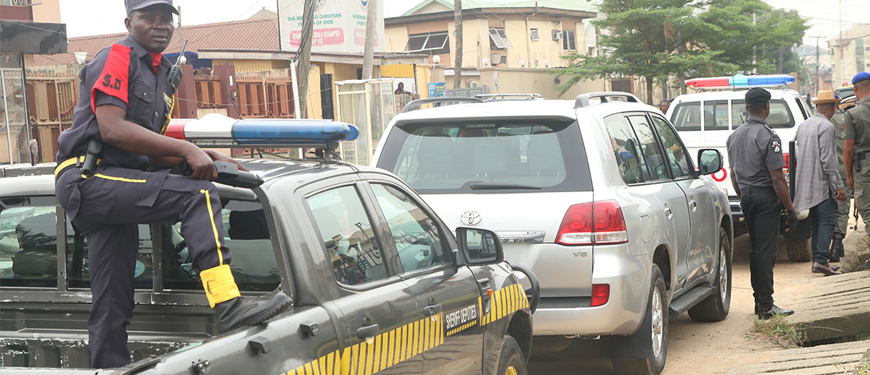 VIP PROTECTION FOR VIP CLIENTS
Protocol and escort duties is for our VIP clients who seek to move around town or travel with the comfort and assurance of their personal safety. The client is assured of their safety, comfort and protection at an unbeatable amount. We've secured the proper license from the Nigerian Police Force and we have adequate clearance to make use of both SPU and MOPOL Services.
AIRPORT AND TRAVEL ESCORT SERVICES

Sheriff Deputies provides secured escort services for the movement of people and valuables from pick-up point to the desired destinations. We give adequate protection to your valuables without attracting unnecessary attention. We also provide Airport pick-up and drop-off services with dedicated security troops across major cities in Nigeria.
SPECIAL ESCORT SERVICES

We have a troop of specially trained VIP security professionals that provide special escort services to very important personalities. These special troops can with-stand, disarm and neutralize any form of attack from criminals, kidnappers and hoodlums that are specially found during travel.
Click here to schedule a session!